Recognizing Excellence within the Transportation Fuels Sector
Taking place in the Nation's Capital on June 7th, 2022, the inaugural Canadian Fuels Association (CFA) Awards of Excellence was a memorable event that celebrated CFA Member Companies and their employees as well as our industry partners and stakeholders for the tremendous work they are doing to advance the transportation fuels sector in Canada.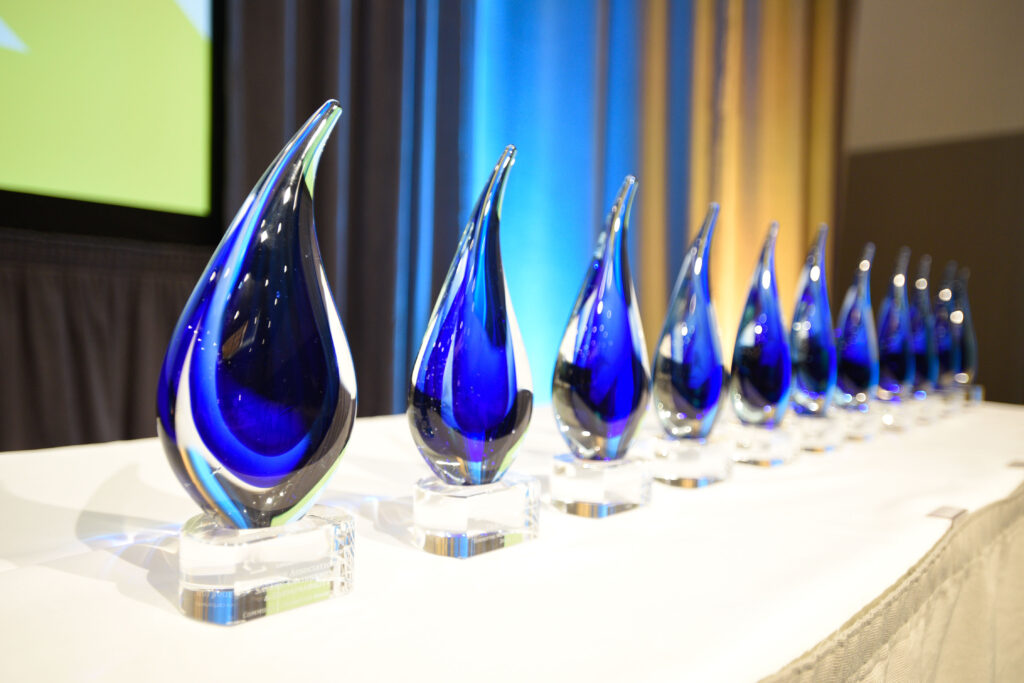 Excellence within the transportation fuels sector comes in many forms. Return to this page for regular updates about our award winners and award-winning projects, more information will be available in the coming weeks.
Join us in celebrating our 2022 Award Winners! Share these posts on Social Media with the hashtag #CFAAwards2022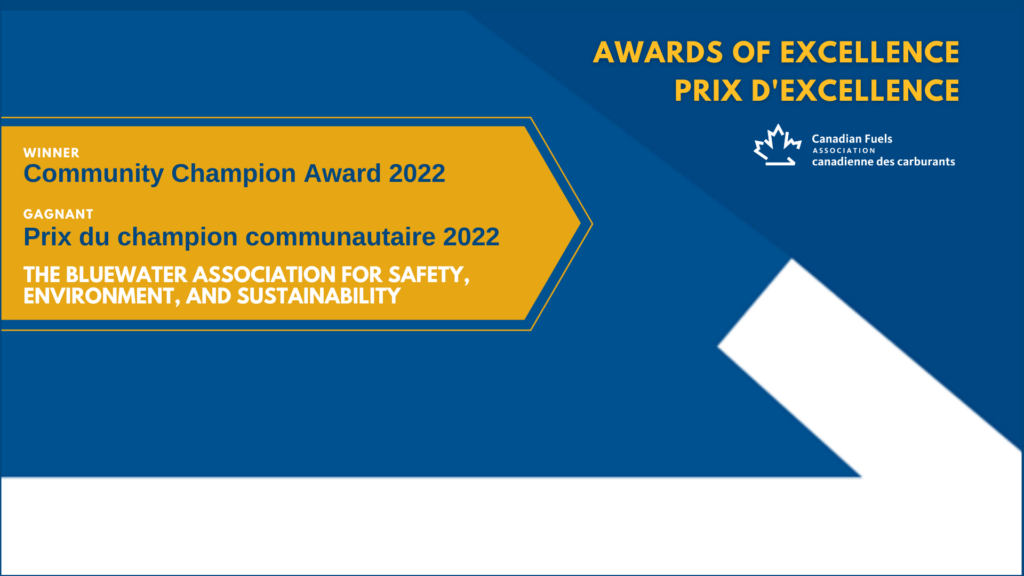 BLUEWATER ASSOCIATION FOR SAFETY, ENVIRONMENT & SUSTAINABILITY
COMMUNITY CHAMPION AWARD 2022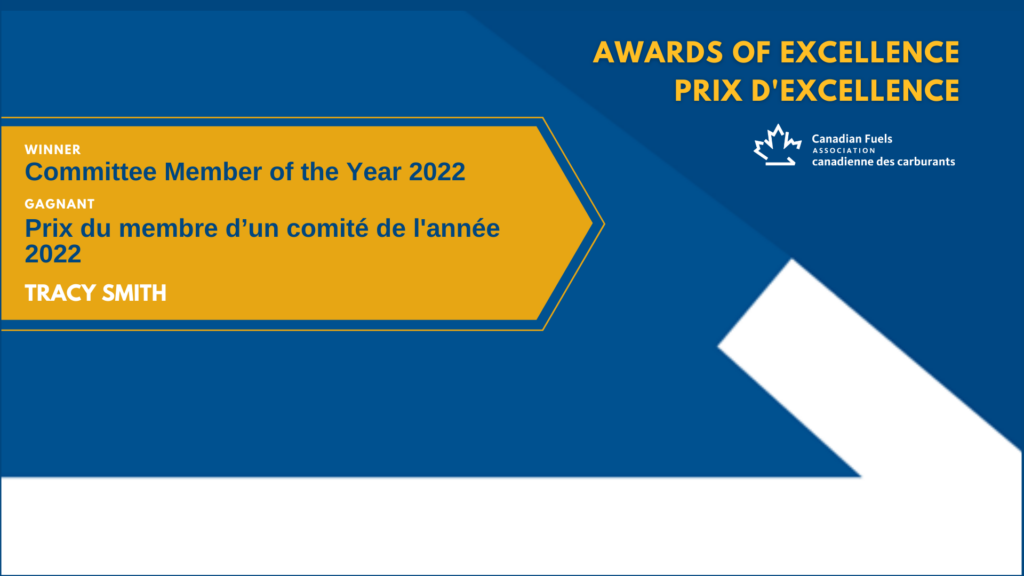 TRACY SMITH
COMMITTEE MEMBER OF THE YEAR 2022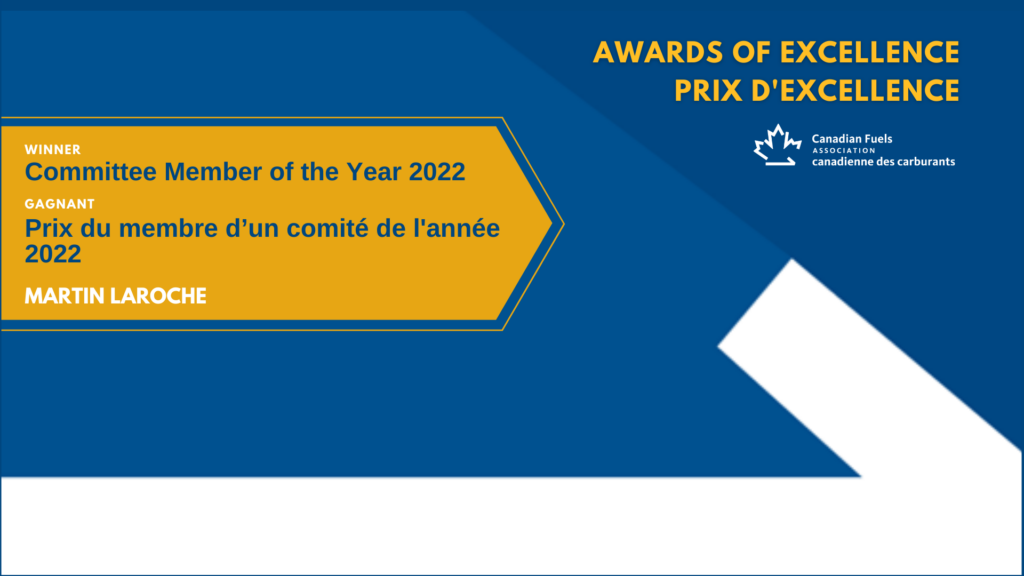 MARTIN LAROCHE
COMMITTEE MEMBER OF THE YEAR 2022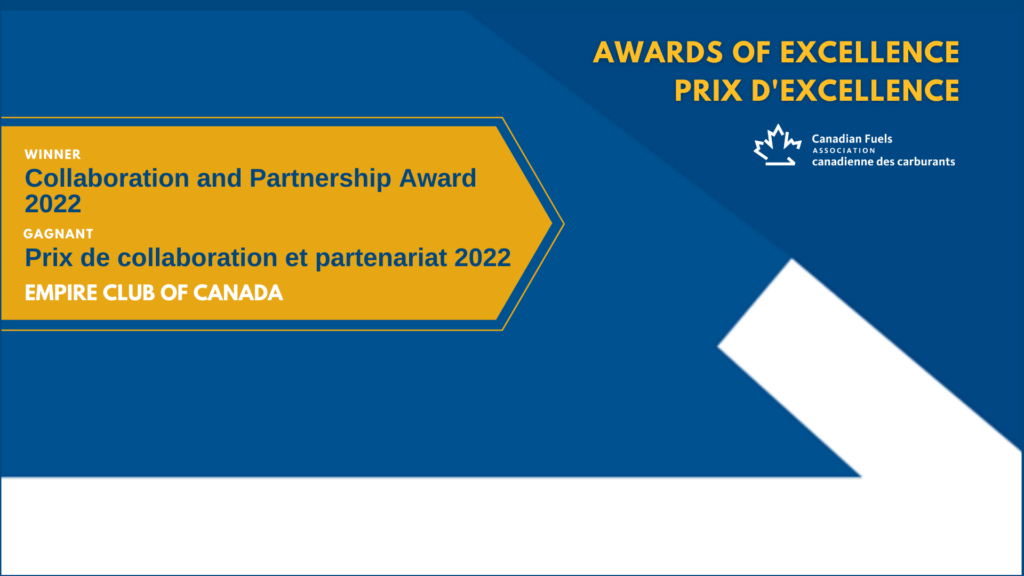 THE EMPIRE CLUB OF CANADA
COLLABORATION & PARTNERSHIP AWARD 2022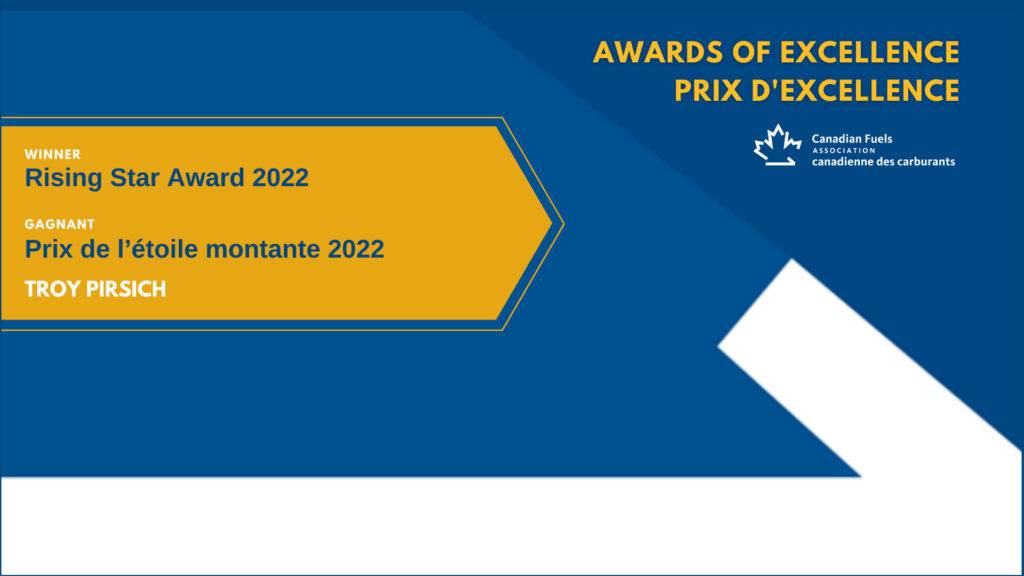 TROY PIRSICH (IMPERIAL OIL)
RISING STAR AWARD 2022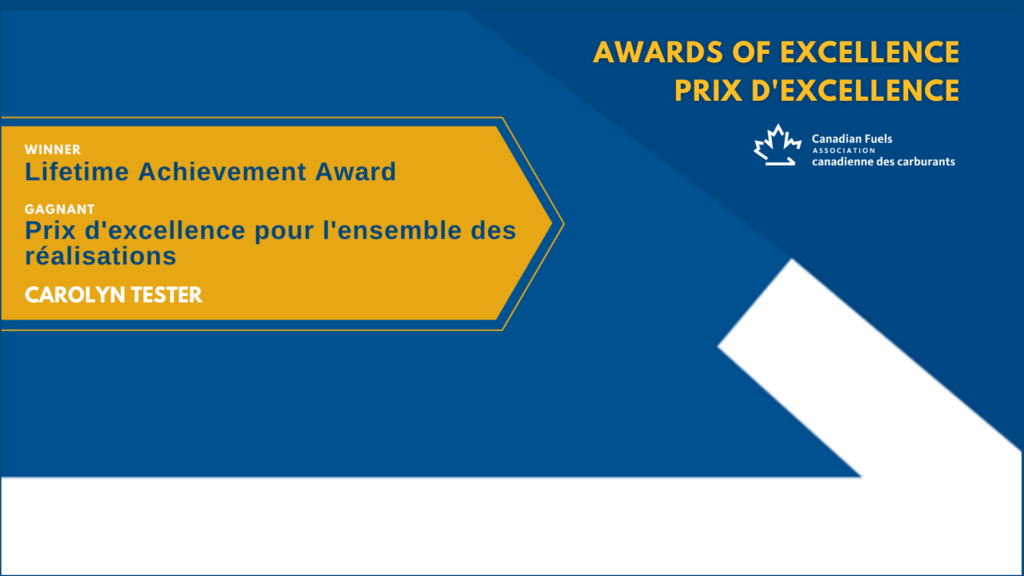 CAROLYN TESTER
LIFETIME ACHIEVEMENT AWARD 2022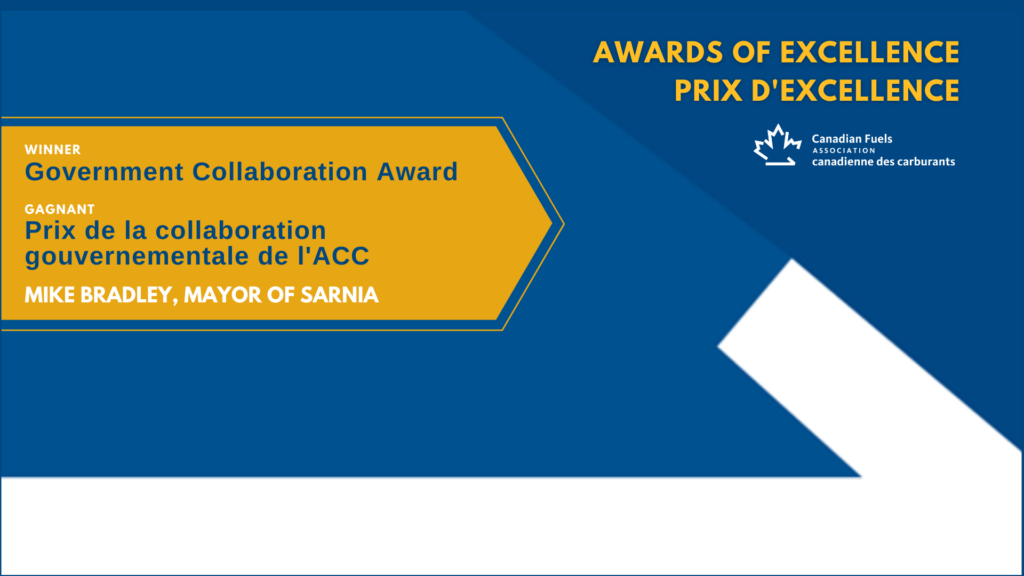 MIKE BRADLEY, MAYOR OF SARNIA
GOVERNMENT COLLABORATION AWARD 2022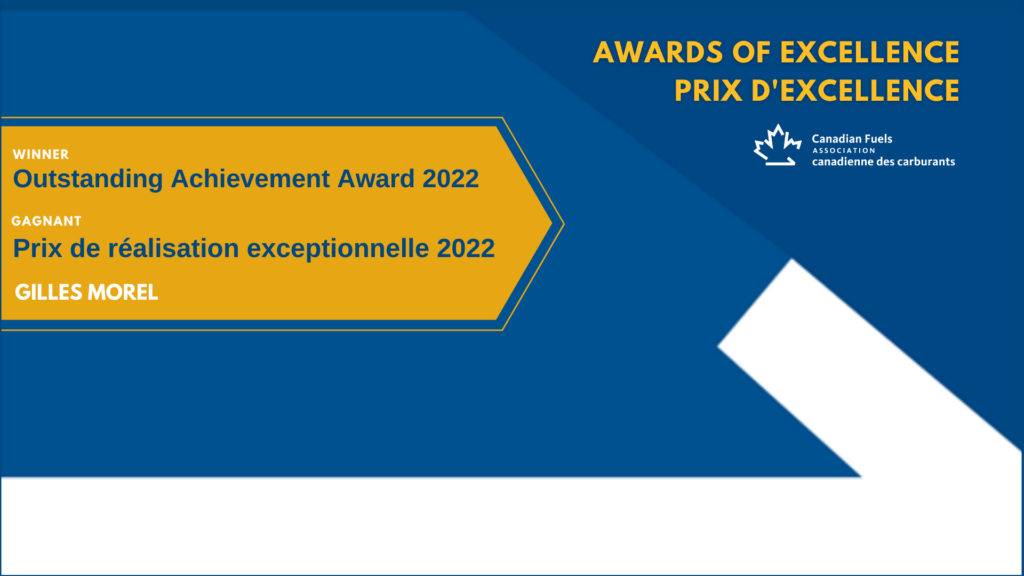 GILLES MOREL
OUTSTANDING ACHIEVEMENT AWARD 2022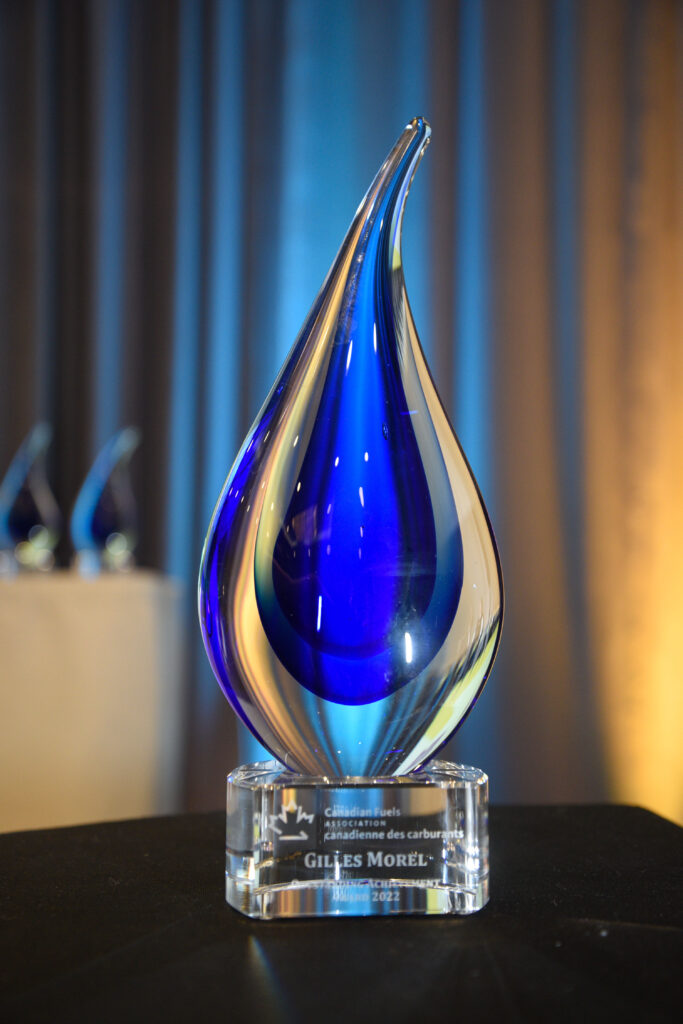 Photo Gallery – Awards of Excellence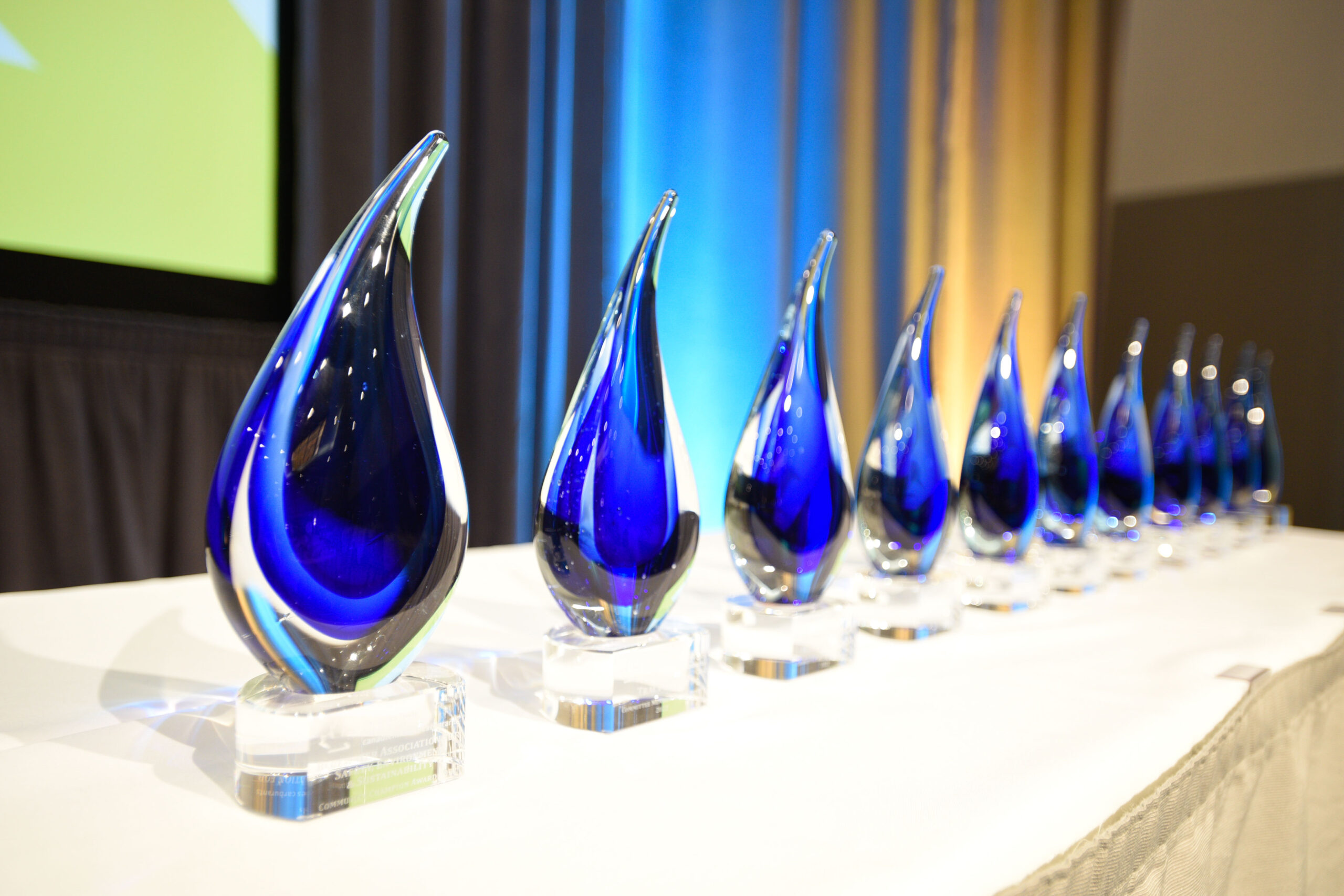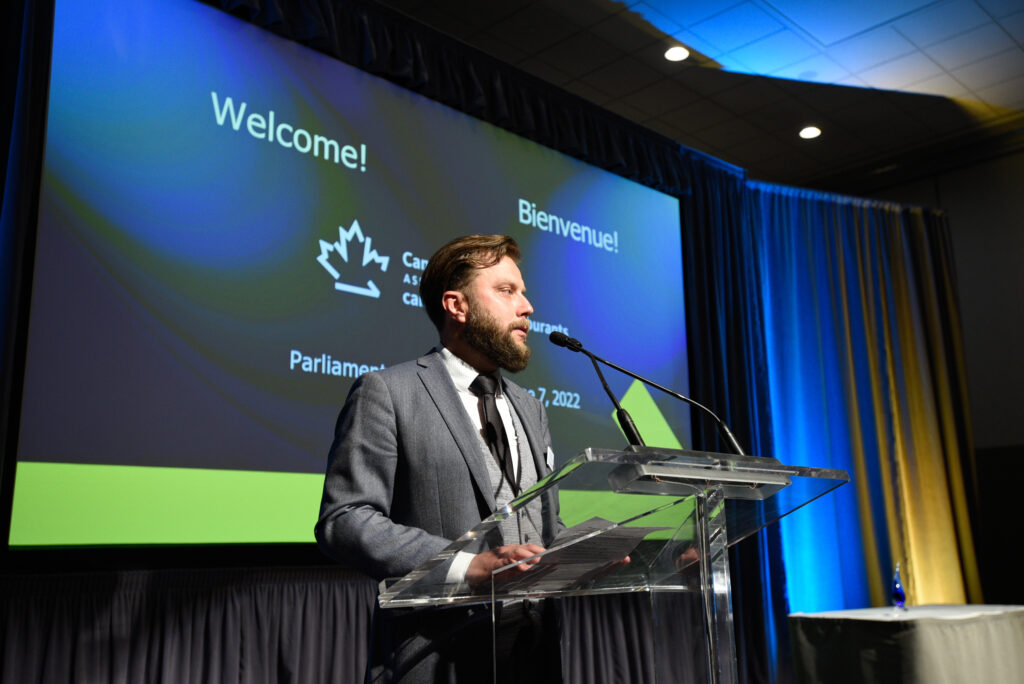 Photo Gallery – Parliamentary Reception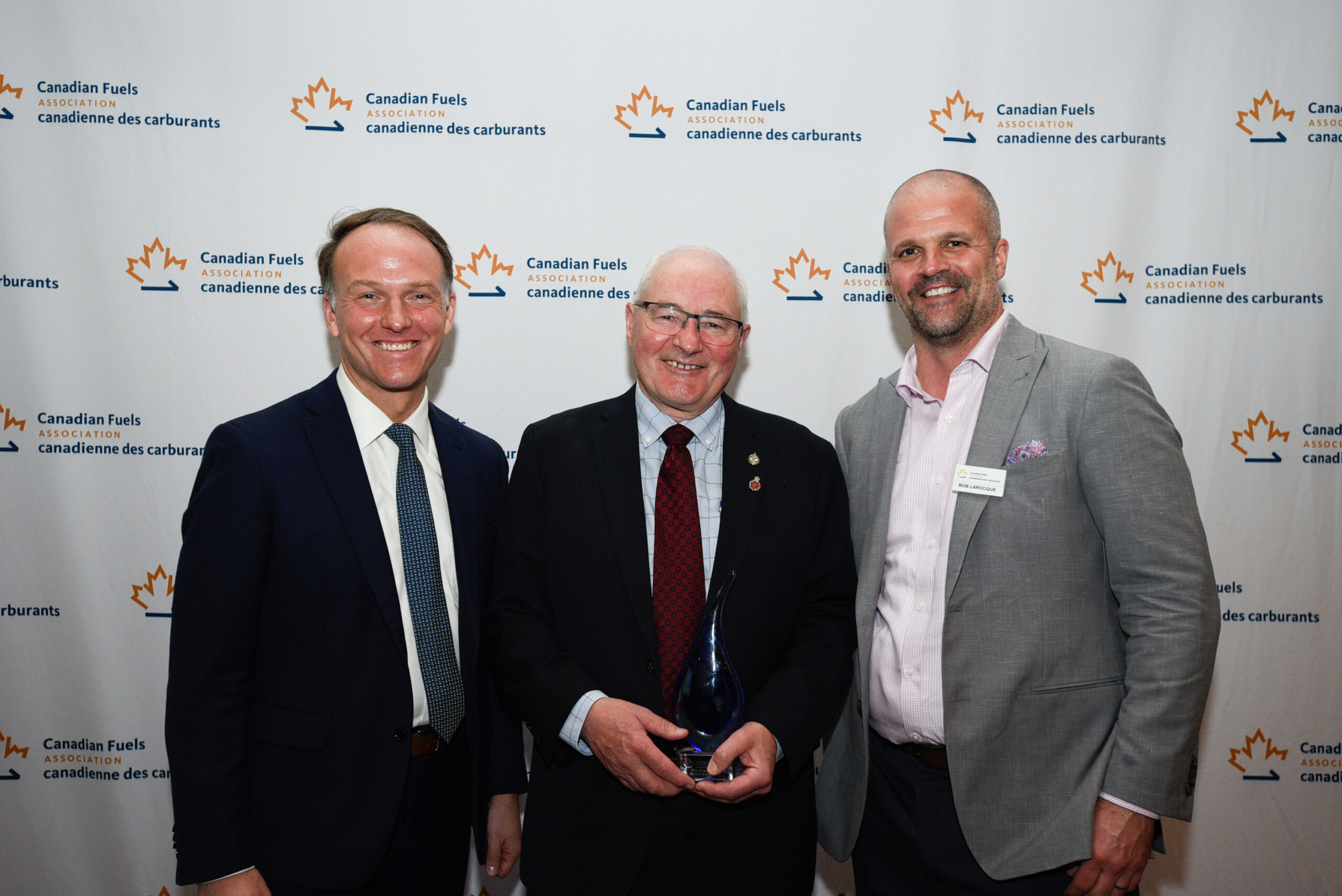 Want to get involved in the CFA Awards of Excellence in 2023? Send us an email at awards@canadianfuels.ca and we will contact you when more details become available.