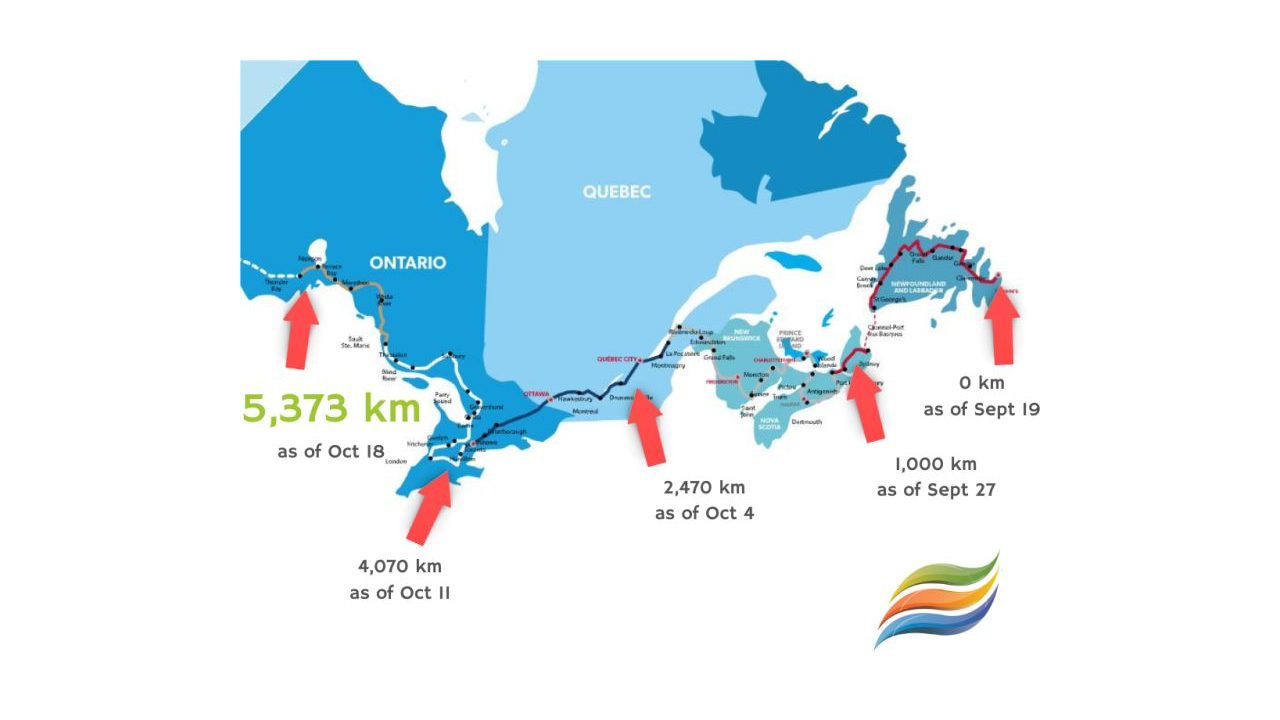 "Even if I don't finish, we need others to continue. It's got to keep going." – Terry Fox
Arguably one of the most influential and motivational figures in Canadian history, the legacy of Terry Fox continues to fuel employees of North West Redwater Partnership's Sturgeon Refinery as they participated in the annual Marathon of Hope (Terry Fox run) within their community.
What started as a challenge from NWR's Maintenance Department, grew into several dozen participants. On September 19 – the date of this year's international Terry Fox Run – North West Redwater Partnership employees and contractors began tracking their kilometers.
It took the Sturgeon Refinery team 30 days to collectively run the Marathon of Hope, and hit their goal of 5,373 km – equivalent to the distance that Terry ran in 143 days as he inspired a nation in his journey to find a cure for cancer.
This year, close to $10,000 was pledged to support cancer research as a result of the challenge. Every kilometer walked or ran, and every dollar pledged helps North West Redwater Partnership continue Terry's legacy. An excellent community initiative from a Canadian Fuels member.

To learn more about North West Redwater Partnership's Sturgeon Refinery, please visit: https://nwrsturgeonrefinery.com/