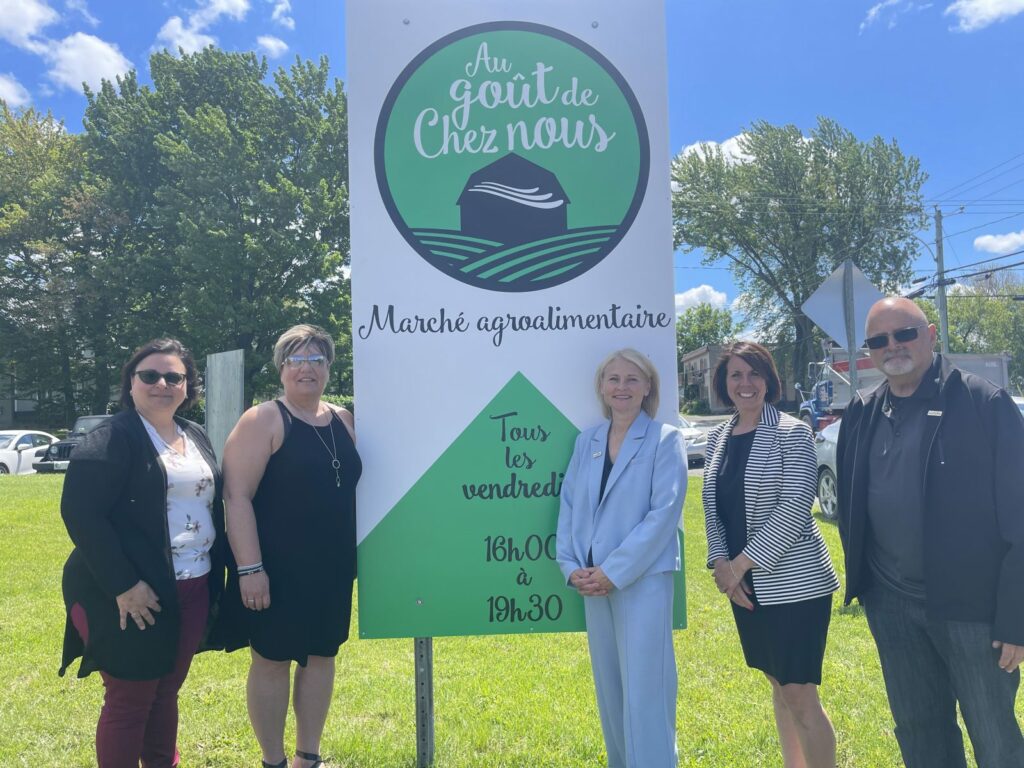 On June 3rd, 2022, Jean-Sébastien Borduas, Executive Director, Pipeline and Terminals and Anne-Marie Hallé, Public Affairs and Government Relations Advisor at Énergie Valero, went to Saint-Majorique-de-Grantham for the inauguration of Aux goûts de chez nous, anagri-food market. Valero contributed $15,000 to give an initial financial boost to this project, which had been germinating in the minds of elected officials and local socioeconomic stakeholders for several years.
The market will be offering residents of the region a variety of food and craft products, to promote about fifteen local merchants and artisans, encouraging shoppers to buy locally.
In the presence of Line Fréchette, the mayor of the municipality, and several other elected officials from various levels of government, Jean-Sébastien congratulated the community and all of the volunteers for bringing this project to fruition. "Involvement in the communities we work in is something that is very important to us. It truly is a source of pride and motivation for our employees! I hope that all residents of St-Majorique will take full advantage of all of the good and fresh products here this summer!"
The St-Majorique market will be up and running every Friday in the summer right up until November at 1966, boulevard St-Joseph Ouest.
To read the original article by Cassandre Baillargeon visit: https://www.journalexpress.ca/