The CFA Innovation Award recognizes a CFA member representative or team that has advanced the transportation fuels sector by introducing innovative ideas or successfully implementing new technology, systems, processes, and/or tools for engagement.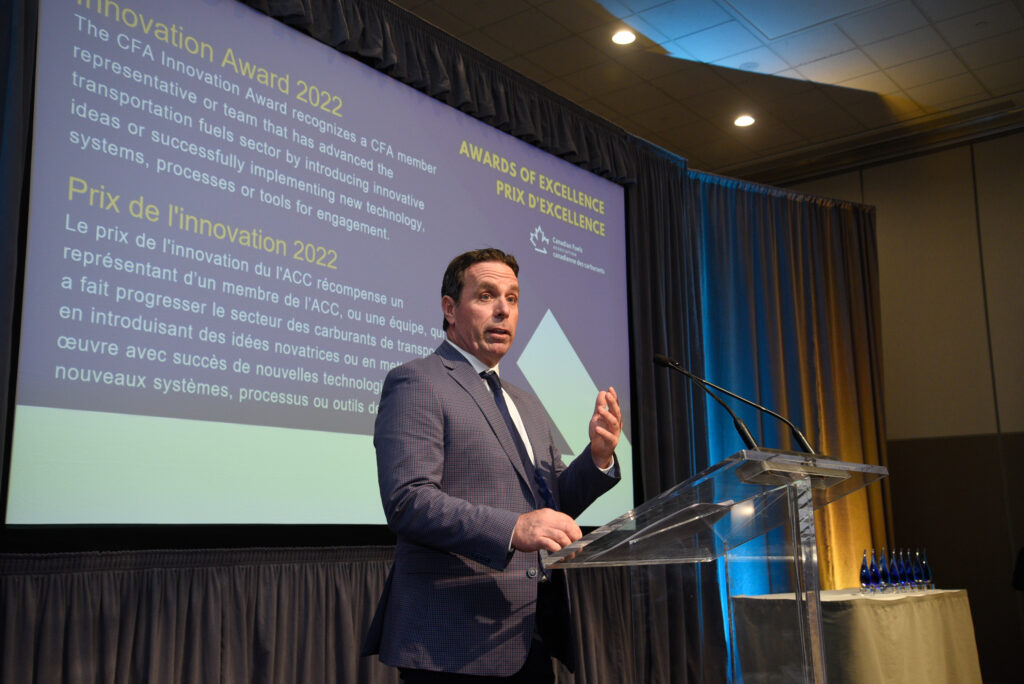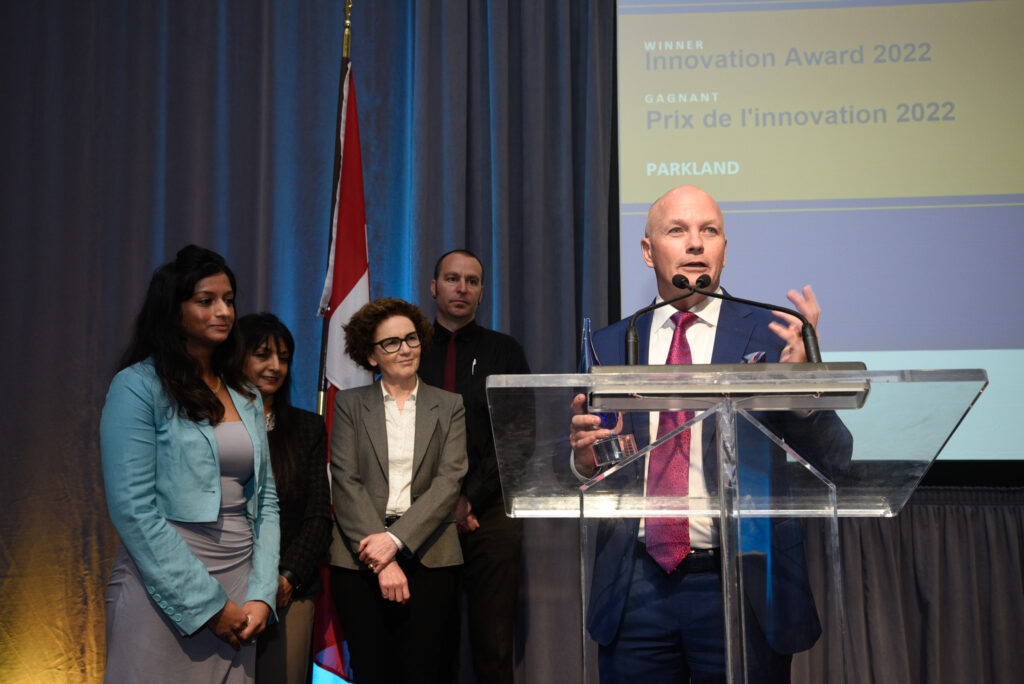 Since introducing co-processing at their Burnaby Refinery, Parkland has been contributing to an integrated Canadian value chain: manufacturing low-carbon fuels using Canadian products, innovation and labour at every step of the way. Starting with support for farmers' crops and the local processing plants that convert tallow or canola into oils for feedstock, to the manufacturing of renewable fuels that supplies consumers with a lower-emission fuel for their vehicles. This is Made-in Canada solution, that generates well-paying jobs and new opportunities, is a great example of what CFA's Driving to 2050 vision is all about.
To learn more about Parkland's Burnaby Refinery, visit https://www.burnabyrefinery.ca/about.