Canada's newly-released Clean Fuel Regulations (CFR) are a bold step towards the low-carbon transportation sector. As part of our national and international fight against climate change, these regulations will be a key driver for investment in low-carbon technologies and infrastructure and will result in significant emission reductions within Canada's transportation industry in support of Canada's climate goals.
The Canadian Fuels Association (CFA) and its members[1] have supported the concept of national fuel regulations and a 'technology neutral' approach since it was first introduced in 2016. Six years later, we remain committed to being part of the solution when it comes to the low-carbon economy. As the supplier of 95% of Canada's transportation fuels, our industry will play a critical role in maintaining a strong, resilient economy while driving down emissions in support of Canada's Net Zero goals.
Achieving the intended outcomes of the Clean Fuel Regulations will be challenging. The ambition of the CFR is unprecedented and the regulations are complex. Canada's transportation fuels providers have a proven track record of innovation and successfully implementing technology, and we are up for the challenge that the CFR represents.
Maintaining a reliable supply of fuels and energy security are critical to policy success as we diversify to include alternative energy options. Therefore, it is important to sustain our existing fuels supply chains to meet the needs of Canadian consumers and businesses as we build out alternatives.
Also, we are not starting from scratch when it comes to building a low-carbon transportation system. Our current fuels network – 15 refineries, 78 fuel terminals and 12,000 retail locations – is a strategic asset for Canada that can be leveraged and adapted to support our climate change goals. Taking this approach will help us achieve the intended outcomes of the CFR in a way that is both faster and less expensive.
While the release of the Clean Fuel Regulations is an important milestone in Canada's journey to net zero, the CFA and its members have not waited until now to demonstrate how we can support the low-carbon economy. Since unveiling our Driving to 2050 vision two years ago, CFA members have announced plans to reduce GHG emissions by more than 7 million tonnes and invest ~$6 billion in low-carbon solutions while creating up to 10,000 direct and indirect jobs in the process.
'Made-in-Canada' solutions to reduce emissions will also maximize the CFR's success. We have an opportunity to build and accelerate new production of low-carbon fuels in Canada versus. relying on imported biofuels. We believe that the government should ensure a competitive investment climate for the production of Canadian-made low-carbon fuels which will support the objectives of the CFR.
We see remarkable changes ahead and believe that low-carbon fuels will be part of Canada's energy mix for generations to come. The Clean Fuel Regulations are an important framework for significant emission reductions as well as investment in Canadian-made solutions. If we use the right approach to implement these regulations, it could be a huge step forward for Canada and our national transportation fuels sector.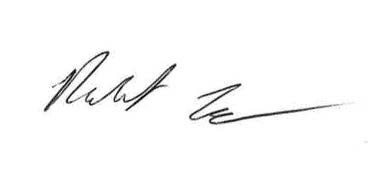 Bob Larocque
President & CEO
---
[1] Canadian Fuels members: Federated Co-operatives Limited., Imperial Oil Limited, Irving Oil, NARL Logistics LP., North West Redwater Partnership, Parkland Corporation, Petro-Canada Lubricants Inc., Shell Canada Products, Suncor Energy Products Partnership, Tidewater Midstream and Infrastructure Ltd. and Valero Energy Inc.