As British Columbia (B.C.)'s fuel supply is returning to normal levels, the Canadian Fuels Association and its members[1] would like to express our thanks and appreciation for the collaboration during the response to the floods in southern B.C. in November and December of 2021.
The unprecedented damage to B.C.'s infrastructure and the impact to the province's fuel supply tested the resiliency of our energy system, unlike anything we have experienced before. However, the level of cooperation and respect that was on display throughout the response was remarkable. Maintaining the fuel supply for the response efforts, essential services and the transportation of food required a team effort from the B.C. Ministry of Transportation & Infrastructure, B.C. Ministry of Energy, Mines & Low Carbon Innovation, Transport Canada, Natural Resources Canada as well as workers in trucking, rail, road builders, pipeline, marine transportation and retail fuels and we salute everyone who played a role in mitigating the impact to fuel consumers, helping to keep our economy moving.
Our national fuels infrastructure is a strategic asset for Canada and this was demonstrated by our collective response efforts during these challenging times. By respecting each other's perspectives and contributions to the recovery effort, the supply chain was able to quickly align on priorities and focus on maintaining the supply of fuels. By working together, we collectively responded to the need for expanding and developing new supply chains, identified temporary regulatory measures that enabled fuels to continue to flow throughout the response, and provided a 'united front' on the need for a rationing order. This is a great example of what's possible when organizations and individuals come together with a common purpose.
Our thoughts go out to those people in British Columbia that continue to be impacted by these events.  As the focus shifts to the rebuilding of key infrastructure in B.C., we are committed to continuing to work in collaboration to ensure the reliability and resiliency of the province's fuel supply now, and for the future.
We offer our sincere thanks and appreciation to all that were involved in the flood response efforts.
Sincerely,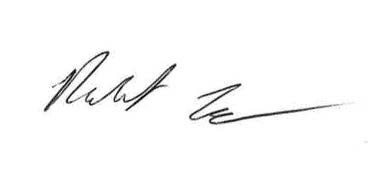 Bob Larocque
President & CEO
---
[1] Canadian Fuels members: Federated Co-operatives Limited., Imperial Oil Limited, Irving Oil, NARL Logistics LP., North West Redwater Partnership, Parkland Corporation, Petro-Canada Lubricants Inc., Shell Canada Products, Suncor Energy Products Partnership, Tidewater Midstream and Infrastructure Ltd. and Valero Energy Inc.