The CFA Community Champion Award celebrates a local partner or stakeholder of a CFA member company, working to enhance the quality of life in their surrounding community.
Canadian Fuels members work with community partners from coast to coast to coast, to keep Canadians and goods moving. While there were hundreds of stories and incredible examples of community partnership across our sector to choose from, one organization stood out in 2022.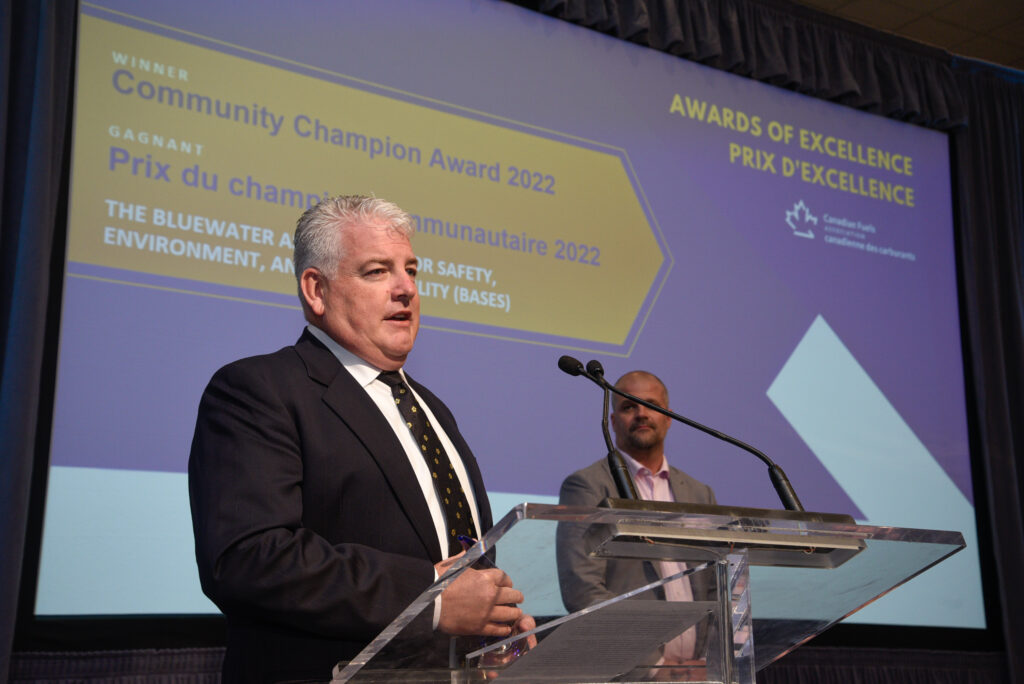 The Bluewater Association for Safety, Environment & Sustainability (BASES) represents the petrochemical industry in Sarnia-Lambton – including CFA members Imperial, Shell and Suncor.
A true community partner that enhances life for the people in Sarnia-Lambton industry – BASES provided invaluable support to the local community in response to the COVID-19 pandemic. Both funding and in-kind support was provided by BASES to help establish two high-volume vaccination clinics in the area, as well as the development of a field hospital at Lambton College.
This organization has also recently made a significant contribution to the City of Sarnia to purchase a new mobile command vehicle that can be used during joint emergency response efforts. BASES is not only a Community Champion but continues to be a great ambassador for our industry.