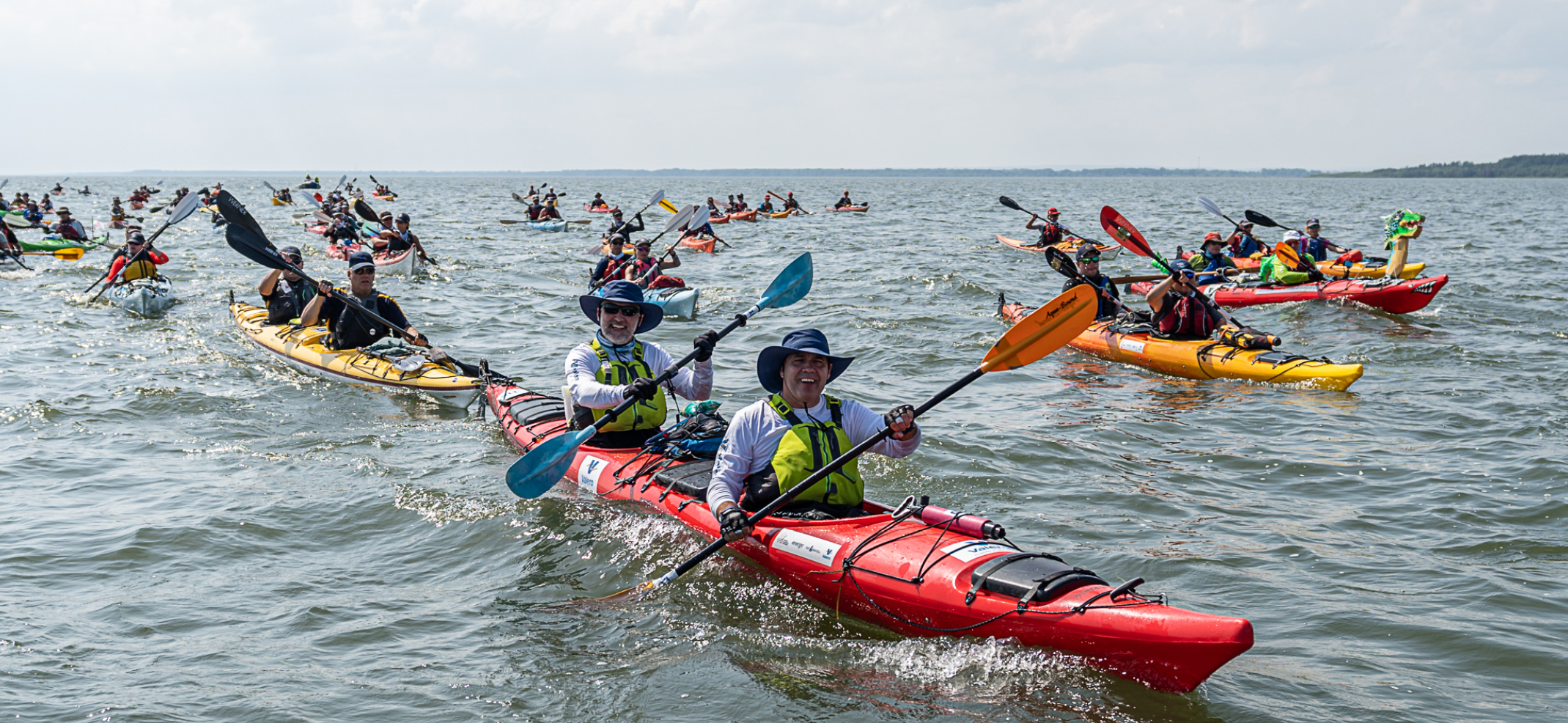 For the fourth straight year, Valero Energy was one of the major sponsors of the Défi kayak Desgagnés of Jeunes musiciens du monde, which took place from August 12 to 15. Thanks to the participation of 160 kayakers, including a team of Valero employees, and to the commitment of generous partners, a total of $333,000 was raised during this kayak adventure that is unique in North America.
For several years now, Valero Energy has been a major partner of Jeunes musiciens du monde, whose mission is to provide music programs free of charge to more than 1700 young people from underprivileged areas in Quebec. It is a unique organization that teaches music in a caring setting to enhance the personal development of young people and build their self-esteem. Valero has pledged to pay $300,000 over three years to go toward the deployment of promising and innovative projects on territories where the company has an industrial presence in Quebec.
After kayaking for three days, the participants reached the Portneuf Marina, where they were able to rest and celebrate their efforts during the Valero evening of celebration. "When we choose to get involved in a project, in a cause such as one of Jeunes musiciens du monde, we're doing it especially for the young people—those who are going through difficult situations and deserve to have the same opportunities as others," pointed out Louis-Philippe Gariépy, Director, Public Affairs and Government Relations – Canada.
Valero's commitment to the Jeunes musiciens du monde is consistent with its corporate values: perseverance, teamwork, excellence and caring. Moreover, Jeunes musiciens du monde proposes concrete solutions and proven educational content with a social bent to help young people become independent, find their bearings, and finally succeed in their academic pursuits.
"The causes that help children are truly important to me and that is why I wanted to participate in this challenge," concluded Éric Methot, Director, HR, Compensation & Benefits. "I am proud to know that our implication will make a difference for them. It's my way of keeping my feet on the ground and being grateful for the chance I've had".