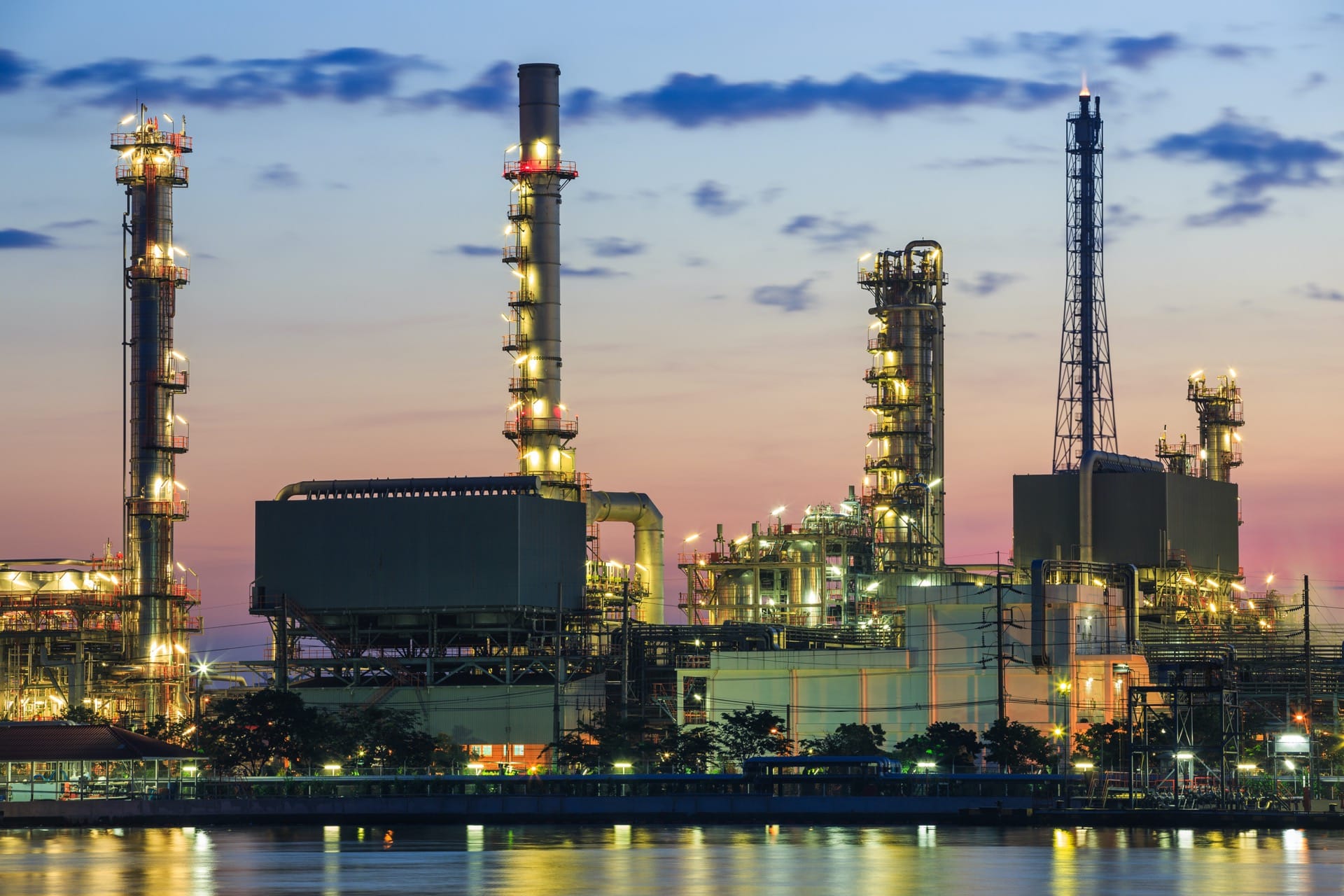 Fuel Production
Our refineries are complex, labour and capital intensive manufacturing facilities that employ state-of-the-art technologies to create useful products from crude oil.
Overview
Through distillation and a series of chemical processes the crude oil molecules are broken, reshaped and recombined into value-added products like:
Transportation fuels, including gasoline, diesel and aviation fuel
Home heating oil
Lubricants
Heavy fuel oil
Asphalt for roads
Petro-chemical feedstocks, that are further transformed into hundreds of consumer goods and products from plastics, to textile fibres, to pharmaceuticals.
View a more detailed description of the refining process.
Innovation at work
Over the past 40 years, the number of Canadian refineries has decreased, while the capacity of existing refineries has increased. This is because small, less efficient facilities have been replaced with more efficient, cleaner, expanded facilities. These improvements have been made possible by the new technologies, processes and equipment that result from ongoing research and development in the industry.
Refining Sites and Capacity
Canada is home to 15 refineries, all of which are operated by Canadian Fuels members and represent the country's refining capacity. Canada is a net exporter, mainly to the United States, of refined petroleum products and crude oil.
For Canadian Fuels member contact information, please visit the About section.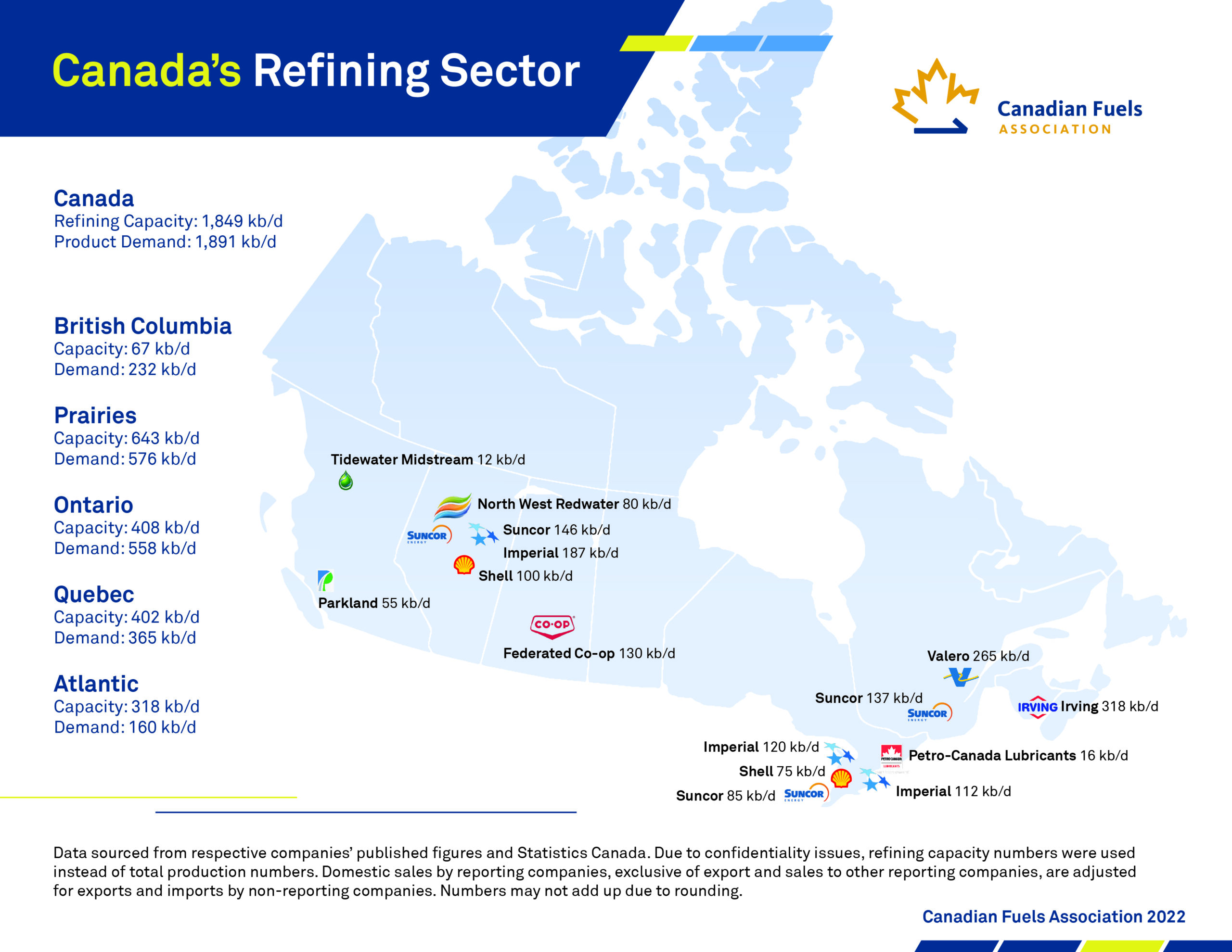 British Columbia
Tidewater Midstream
Prince George Refinery
Prince George, B.C.
Parkland Corporation
Burnaby Refinery
Burnaby, B.C.
Alberta
Suncor Energy Products Partnership
Edmonton Refinery
Edmonton, Alta.
Shell Canada Products
Scotford Refinery
Fort Saskatchewan, Alta.
Imperial Oil Limited
Strathcona Refinery
Edmonton, Alta.
North West Redwater Partnership
Sturgeon Refinery
Sturgeon County, Alta.
Saskatchewan
Federated Cooperatives Ltd.
Regina, Sask.
Ontario
Shell Canada Products
Sarnia Manufacturing Centre
Corunna, Ont.
Imperial Oil Limited
Sarnia Refinery
Sarnia, Ont.
Imperial Oil Limited
Nanticoke Refinery
Jarvis, Ont.
Petro-Canada Lubricants Inc.
Mississauga, Ont.
Suncor Energy Products Partnership
Sarnia Refinery
Sarnia, Ont.
Quebec
Suncor Energy Products Partnership
Montreal Refinery
Montreal, Que.
Valero
Levis, Que.
New Brunswick
Irving Oil Limited
Saint John, N.B.