Collaboration is a key pillar of CFA's Driving to 2050 vision, so it is fitting that we designed an award to recognize groups with whom we have shared objectives and work together with us to make these objectives happen.
The CFA Collaboration and Partnership Award recognizes an organization or association that demonstrated solid engagement and cooperation with CFA and our members, leading to positive outcomes for shared objectives.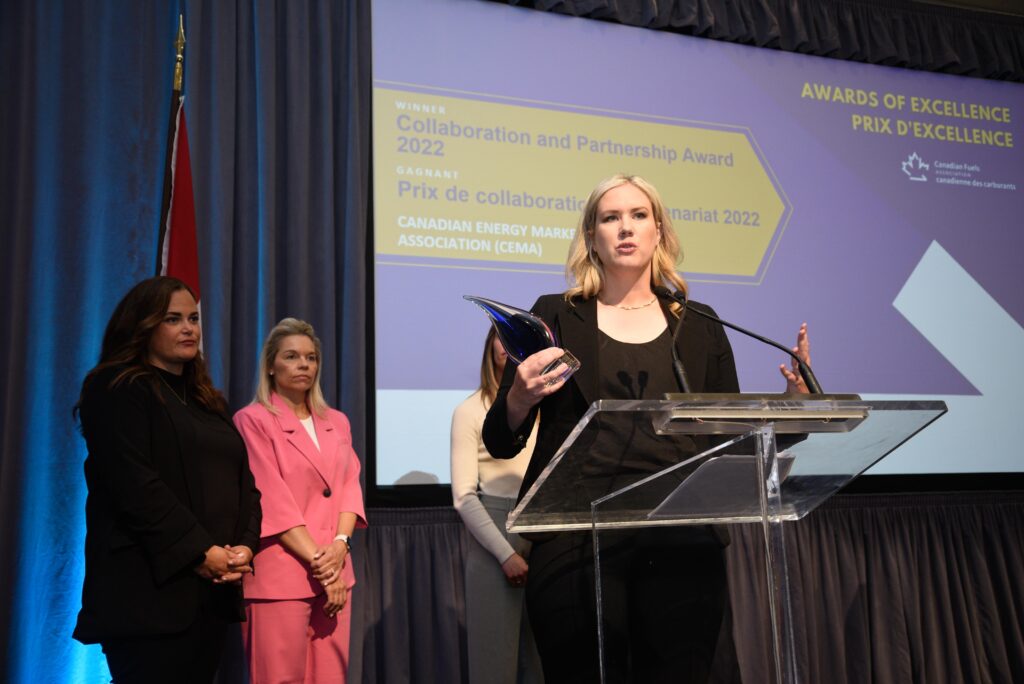 When we think about collaboration and partnership at CFA, there is one organization that immediately comes to mind. For several years we have worked with the Canadian Energy Marketers Association (CEMA) on countless initiatives and advocacy positions, to help advance our shared goals for the transportation fuels sector.
Most recently, CFA and CEMA came together as founding members of the Canadian Transportation Alliance, with the goal of delivering objective, fact-based, third-party research to help educate government bodies, consumers, and business stakeholders on a variety of issues affecting the Canadian transportation market.
We continue to collaborate with CEMA through the Federal Transportation Task Force, and a number of communications channels such as the Road Chats podcast and the Fuel for Thought Speaker Series. CFA also welcomed the opportunity to speak at the annual CEMA conference in April to share our Driving to 2050 vision.
We are proud to call the Canadian Energy Marketers Association our partner and we are pleased to recognize them with a CFA Collaboration & Partnership Award.