Collaboration is a key pillar of CFA's Driving to 2050 vision, so it is fitting that we designed an award to recognize groups with whom we have shared objectives and work together with us to make these objectives happen.
The CFA Collaboration and Partnership Award recognizes an organization or association that demonstrated solid engagement and cooperation with CFA and our members, leading to positive outcomes for shared objectives.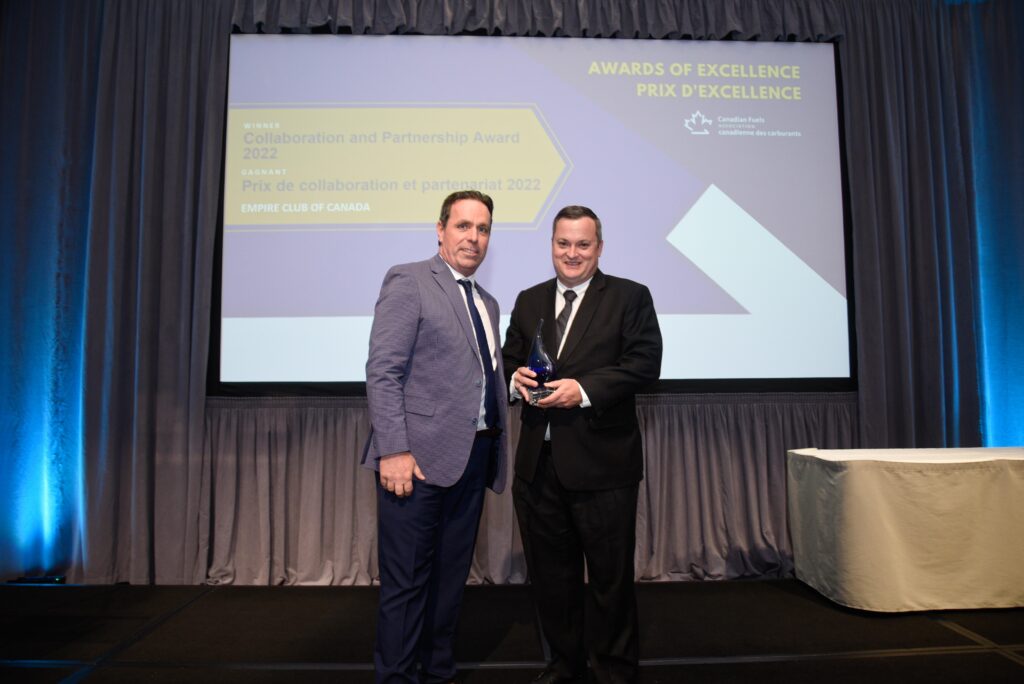 Known nationally as the go-to forum for conversations that matter, the Empire Club of Canada and CFA teamed up in 2021 to launch our Fuel for Thought Speaker Series – the first time that the Empire Club had established this type of relationship in its 100-year history.
Since the initial virtual event in April 2021, the series has evolved to provide a platform for constructive conversations on the low-carbon future and what it means for the transportation fuels sector.
With an average of 1000 engaged attendees tuning into our virtual events, we continue to share in the success of the Fuel for Thought speaker series and ongoing partnership with Empire Club of Canada. We are proud to honour both their creativity and commitment to these important conversations, in the form of a CFA Collaboration and Partnership award.