Like any industry association, the CFA relies on the talent and expertise that exists within our member companies to help us address challenges and maximize opportunities.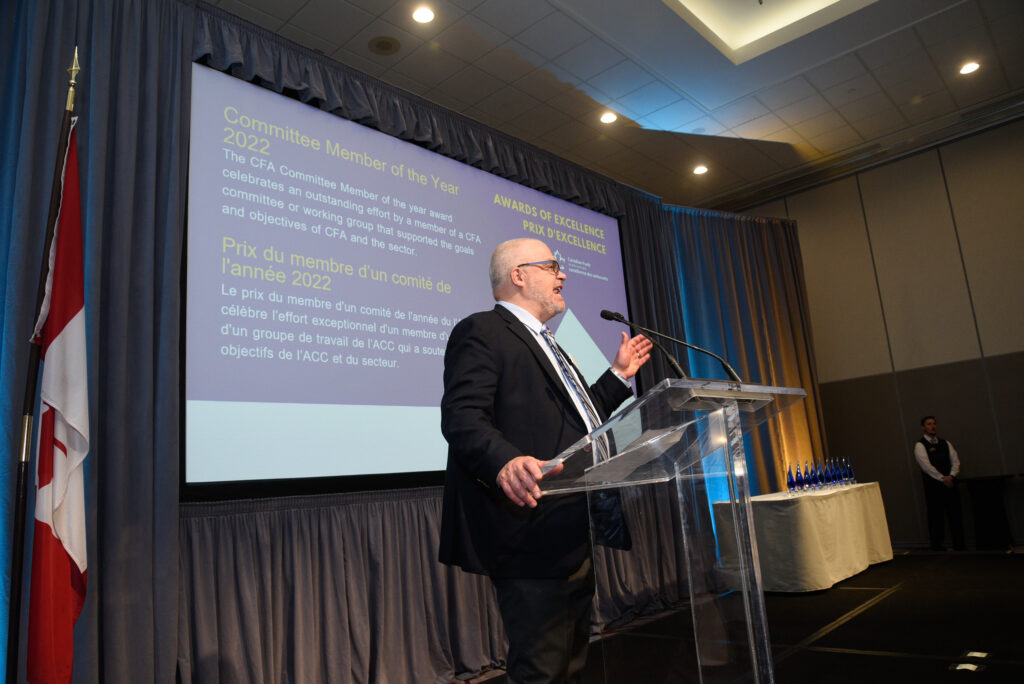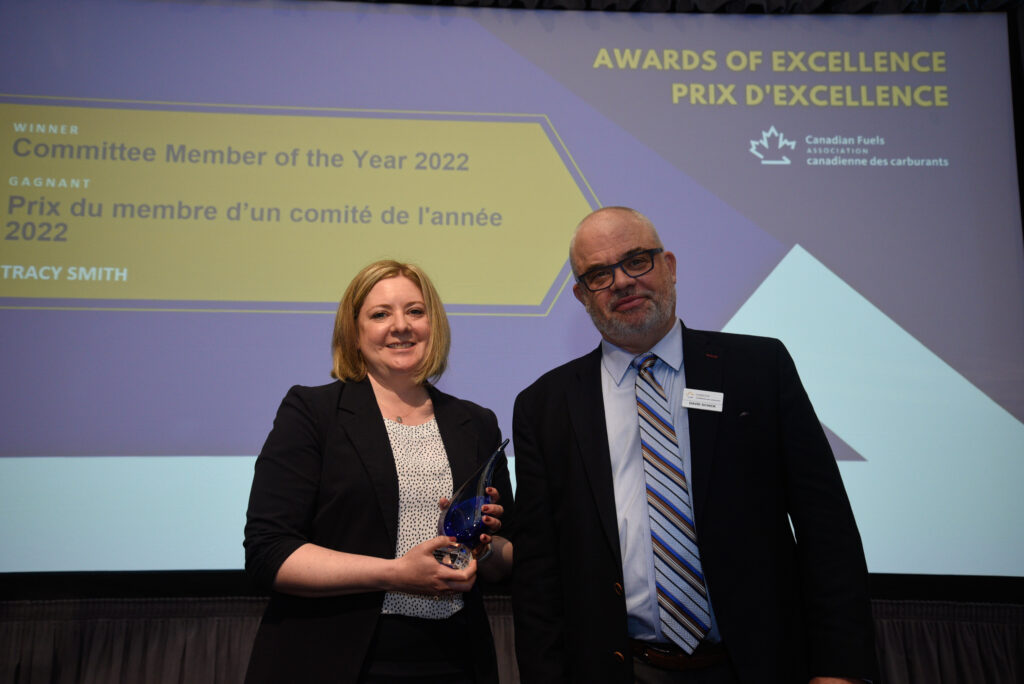 The Committee Member of the Year Award celebrates the outstanding efforts of a member of a CFA committee or working group that supported the goals and objectives of CFA as well as the sector.
As an active member of the Strategy and Planning Group, as well as the National Environment Committee, Shell Canada's Tracy Smith always brings a collaborative and sector-wide approach to the table.
In recognition of her tireless efforts as part of the Clean Fuels Regulation Working Group, great understanding of the sector, and ongoing interaction with all levels of government, the CFA was proud to honour Tracy as a Committee Member of the Year award winner in 2022.