Like many industry associations, the Canadian Fuels Association (CFA) relies on the expertise and dedication of employees within our member companies to help us achieve our common goals for the transportation fuels sector.
With a wealth of knowledge of the fuels industry, from over 30 years as an employee of CFA member company, Gilles Morel was a key contributor at countless CFA committee meetings, and in 2007 was offered the position of Director of Fuels with the Association.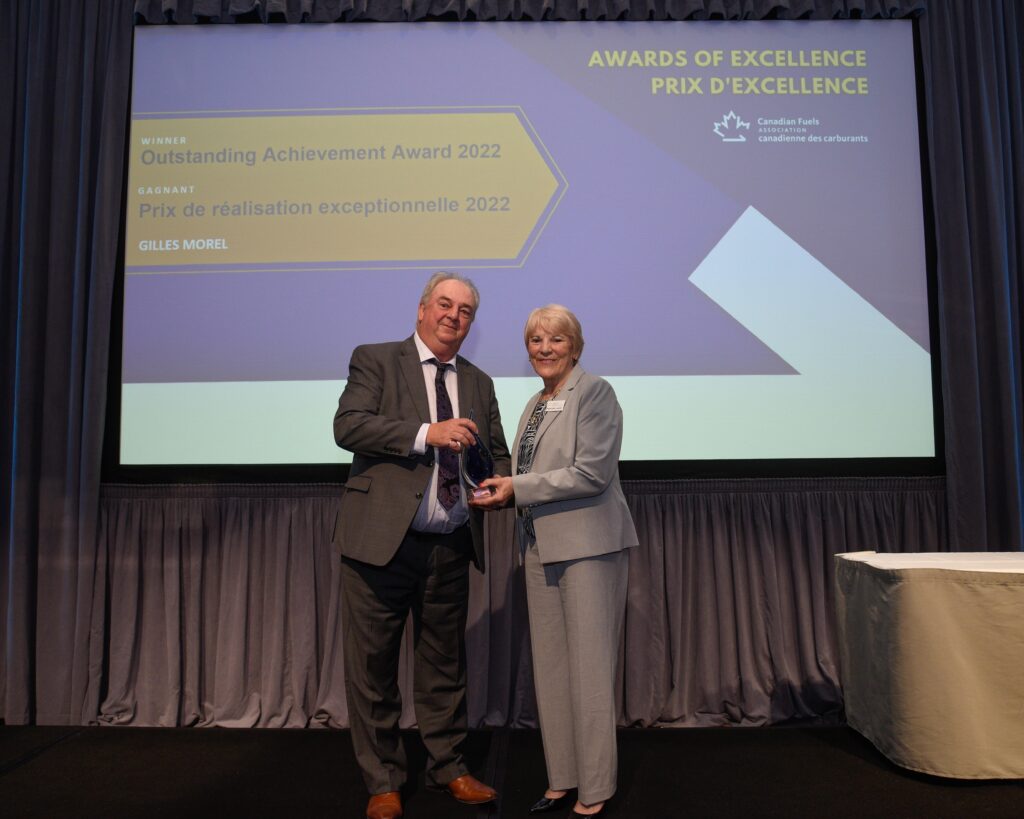 In addition to being the CFA lead on the National Fuels Committee for 14 years, Gilles' was very passionate about our industry, engaging with various committees and groups such as CGSB, CIPEC, IPIECA. His insights on regulations, bylaws, and guidelines made him the go-to person for any new employee at the office wanting to learn more about the fuels industry.
His dedication, engagement and commitment earned him the respect of staff, members, government officials and stakeholders.
In 2021, Giles took on his latest challenge – retirement. We thank Gilles for his many contributions over the years and are proud to honor him with the first-ever CFA Outstanding Achievement award!